The Disney Gallery, New Orleans Square, Disneyland
The Disney Gallery hosts a changing array of exhibits, but even their everyday decor is wonderful to see. Here are some examples below, captured in black and white. Pictures were taken March 2003.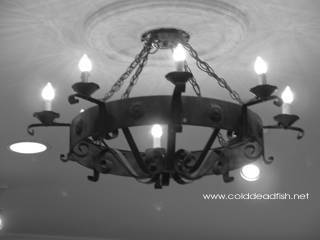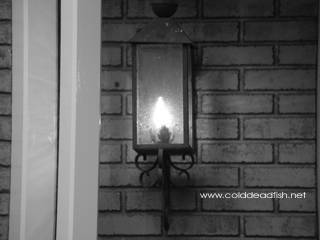 Lighting at the Gallery, both indoor and outdoor.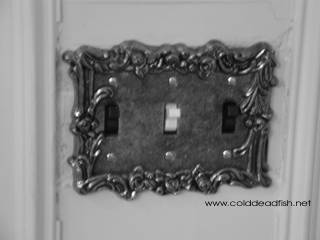 Even the light switch plates are very decorative.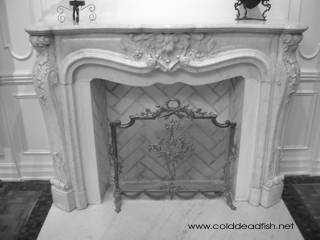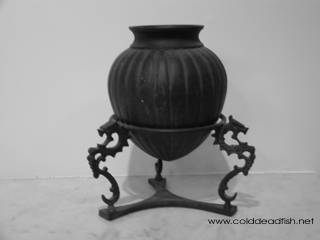 The indoor fireplace and one of the objects on the mantel.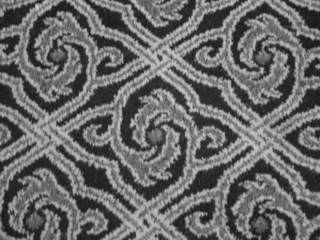 The beautiful pattern of the carpeting.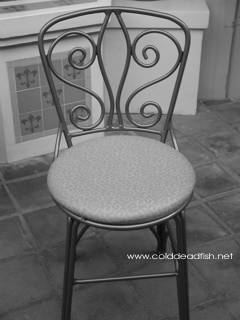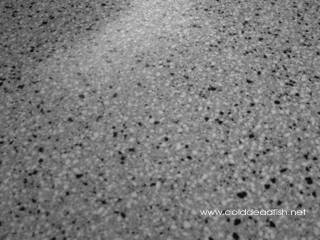 Even chairs and tabletops take on a different look.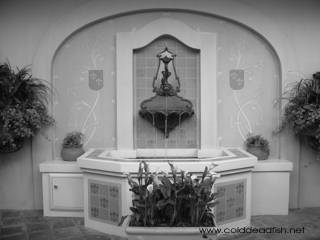 The outdoor fountain.

Back to Cindy's Disneyland Resort Page.

Back to home.