Disneyland Resort in Anaheim - August 4, 2007 (mostly) Halloween merchandise trip report
As a followup to the July 27, 2007 trip report, more Halloween merchandise has shown up at the resort, and Showcase (the store near the parade gate in Town Square, close to the Mad Hatter) is abundant with Halloween decorations.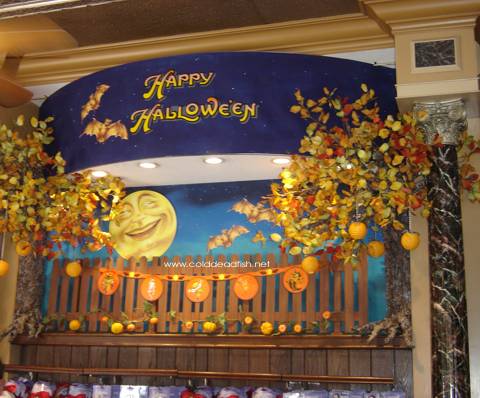 These decorations from last year have returned.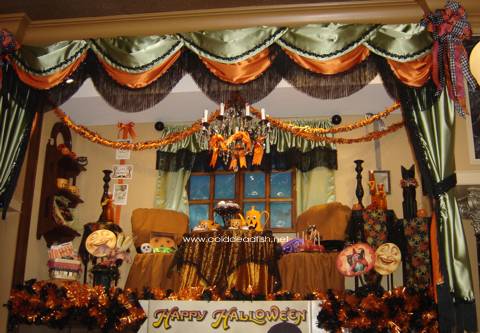 More decorations making a return appearance from last year.
As a companion to the previously released roundie Mickey o'lantern plush, a roundie ghost Mickey has been released as well.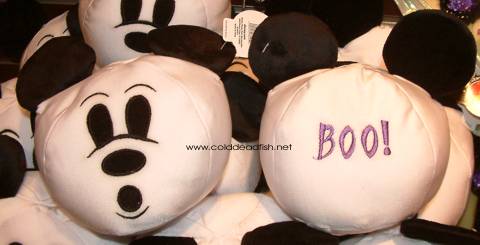 Front and back of the ghost Mickey roundie.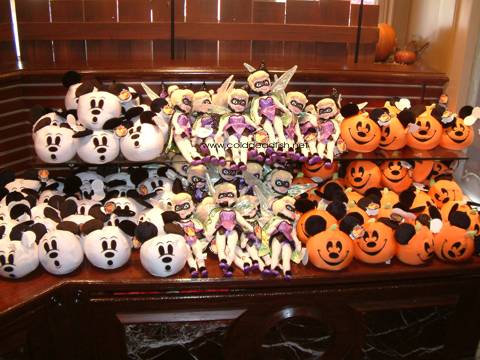 I find the Tink doll to be the scariest of them all.
A new Mickey Halloween flag has been released as well.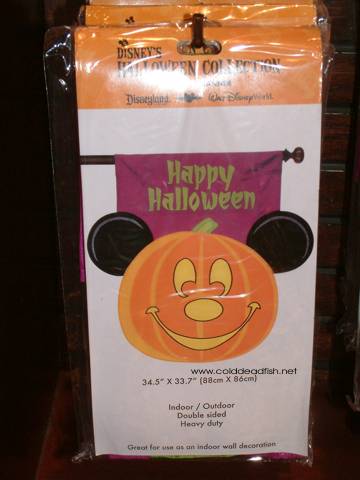 Mickey Halloween flag.
You can also bring two of the three hitchhiking ghosts from the Haunted Mansion home with you, at a price of $60 a piece. Will the third be making an appearance soon?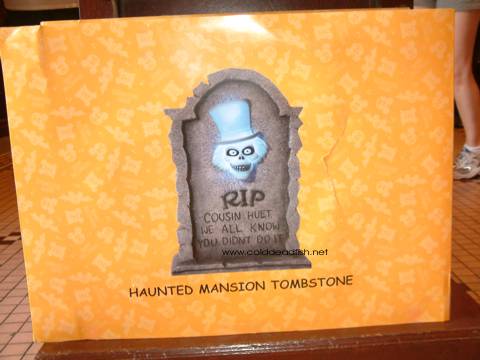 The box artwork for one of the tombstones.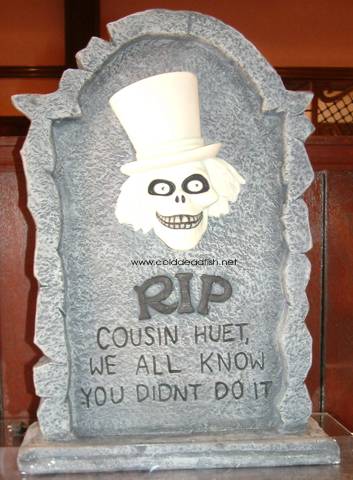 The tombstone itself.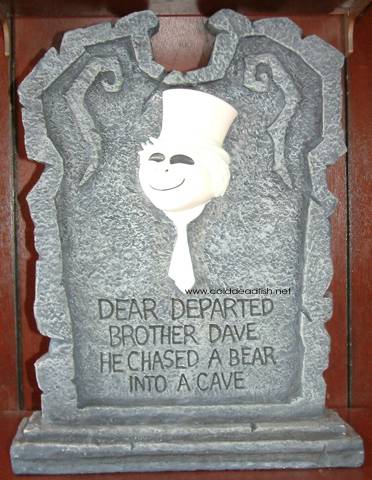 The second tombstone.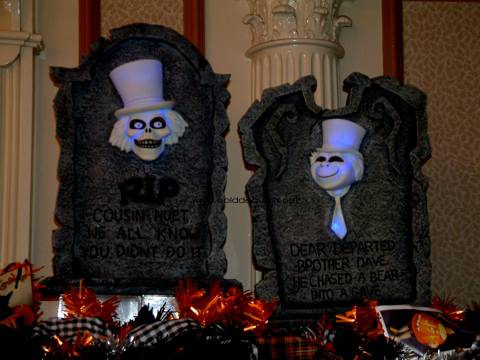 The two tombstones lit.
In non-Halloween-related merchandising news, additional roundies have been released. Previously, large roundies of Mickey, Minnie, Donald, Goofy and Pluto were released. Smaller roundie versions have now been released.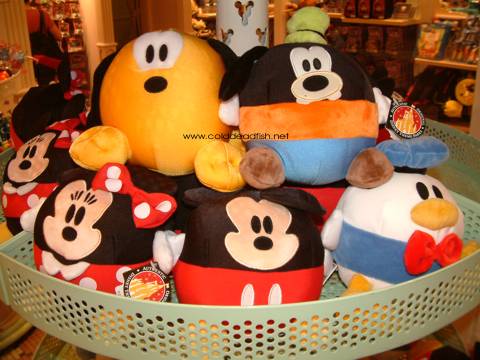 Small Fab Five roundies.
If only they had Chip and Dale small roundies...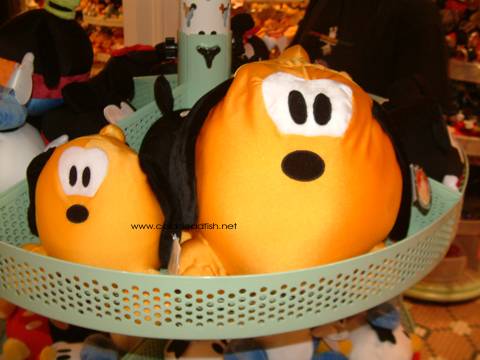 A comparison between the previously released bigger Pluto roundie on the right
and the newly released smaller Pluto roundie on the left.
Do you know where your credit card is?
Back to Cindy's Disneyland Resort Page.
Back to home.