Fantasia Gardens and Small World Mall at Disneyland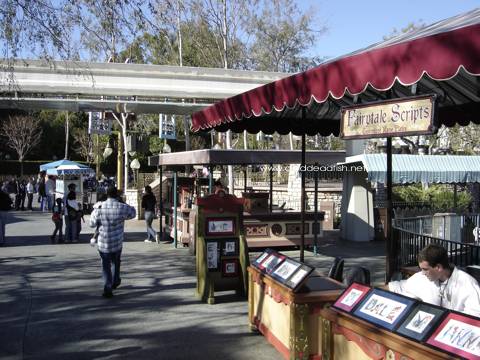 On the walk from Tomorrowland to Small World, with the Matterhorn on your left,
Fantasia Gardens is tucked away on your right (under the blue awning and the monorail track) after the kiosks.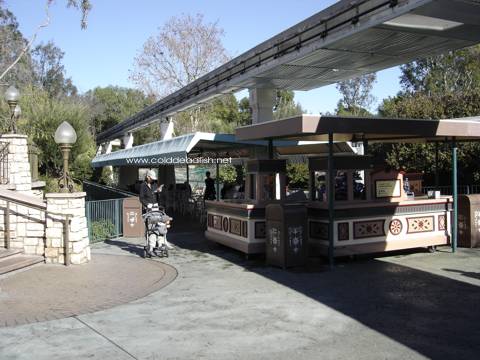 A food vending cart is at the entrance of Fantasia Gardens
- this view is right before you get to the walkway that leads to Small World.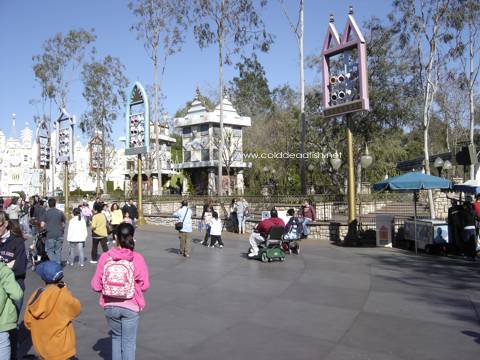 Standing at the walkway towards Small World
(with Storybook behind you and to the left and Small World at the back left),
the elevated section of Small World Mall is on your right,
where the light towers and princess Happiest Faces murals are located.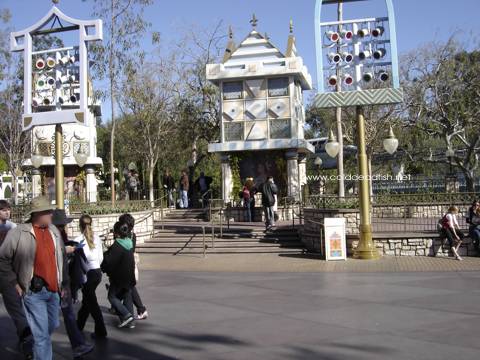 A closer view of part of the elevated section of Small World Mall.
Several sets of stairs lead to different levels of the section.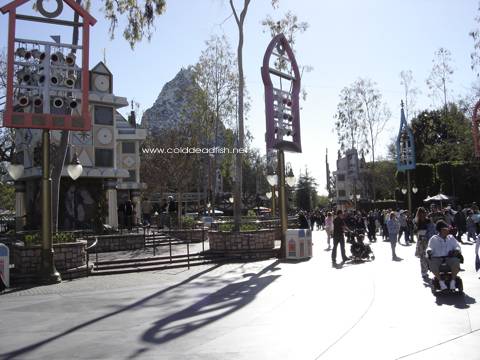 Standing in front of the entrance to Small World, looking back down the walkway,
with the elevated section on the left.
The elevated section extends the length of the walkway to Small World.

Back to Cindy's Disneyland Resort Page.

Back to home.

Last updated January 22, 2006.