White Water Snacks - lunch - March 2, 2003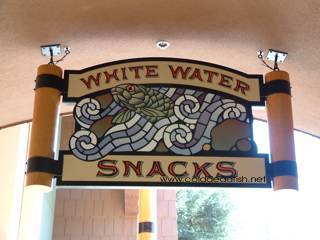 This little out-of-the-way place is one of our favorite places to eat at the resort. There's a limited menu, mostly burgers, hot dogs, sandwiches, salads, drinks and desserts, so don't expect fine dining, but for fresh, hot food at good prices and good portions and a pleasant atmosphere, White Water can't be beat.
White Water Snacks is tucked away in a corner of the Grand Californian Hotel. Near the main entrance to the Grand Californian's pool, you can reach White Water by leaving the Grand Californian's lobby area, walking past Storyteller's Cafe, past Napa Rose restaurant, past the entrance from the Grand Californian into Disney's California Adventure, past the arcade and the hotel health club. From just outside the front entrance of White Water, you can see the Paradise Pier section of Disney's California Adventure. There is seating indoors and in the outside patio area.
When you first walk through the entrance, a generic menu is available, listing the types of foods that are available.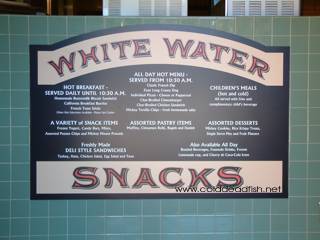 menu at front entrance
It's very much a self-service place. Most items can be picked up and brought to the cashier. Hot food, however, is listed on a menu near the cashier's station and can be ordered directly with the cashier. I've had the cheeseburger and chili dog and very much enjoyed both. They're made to order and made when ordered. Inexplicably, while the menu indicates that the chili dog includes french fries, it does not indicate that the cheeseburger is also served with french fries. Others have ordered the french dip and have enjoyed it very much, even more so than the french dip served at French Market in Disneyland, and White Water's french dip is a much better value as well.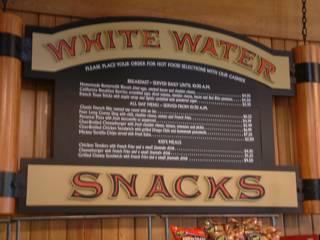 hot food menu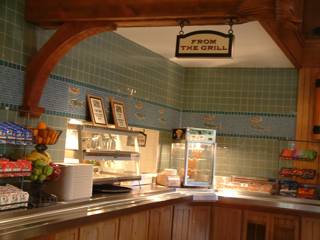 grill area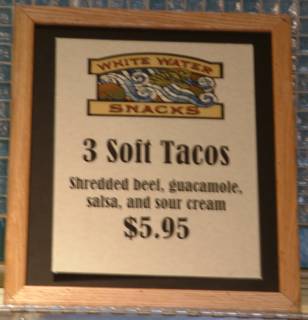 taco special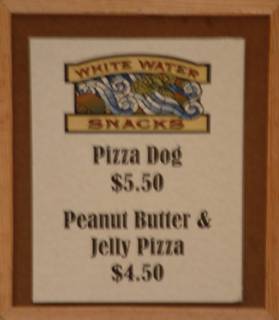 pizza specials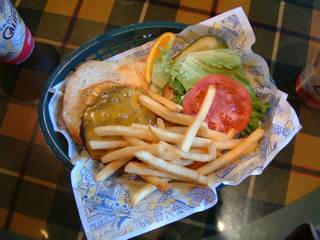 cheeseburger (served with french fries)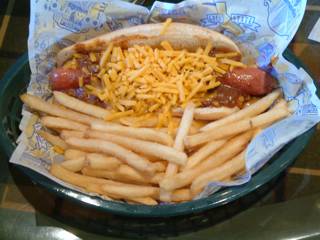 chili dog (without onions)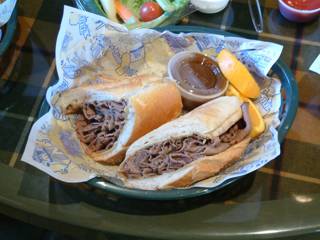 french dip sandwich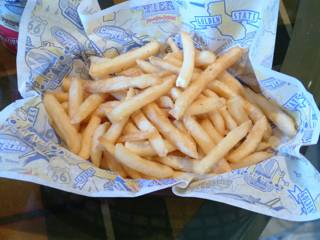 side order of french fries
An assortment of hot and cold beverages is available, including coffee, hot chocolate and hot and iced tea.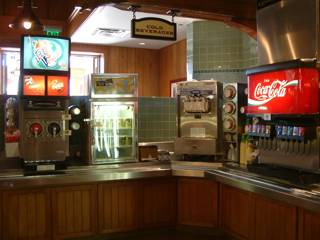 cold beverage station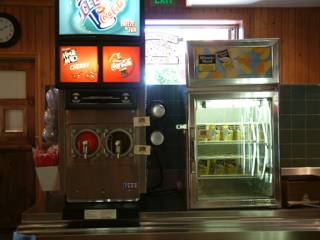 flavored Icee and frozen lemonade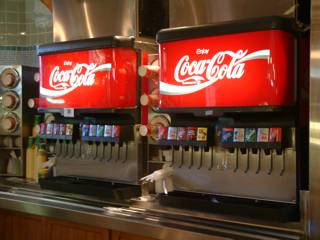 fountain drinks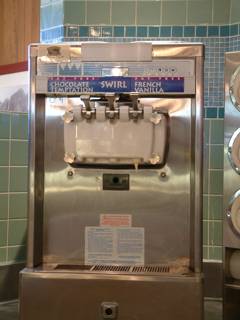 frozen yogurt station
There's also a refrigerated section with sandwiches, salads and additional beverages, including beer, juice, milk and bottled water.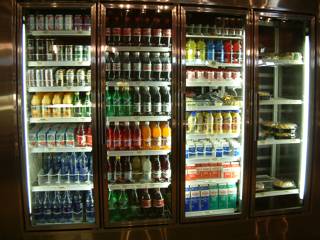 refrigerated section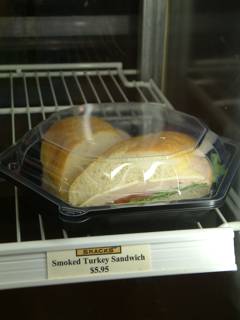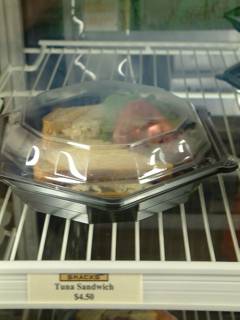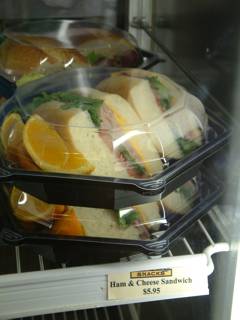 Some of the available sandwiches.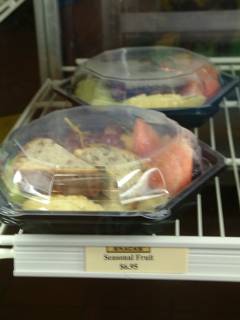 fruit plate
Desserts and baked goods are also available.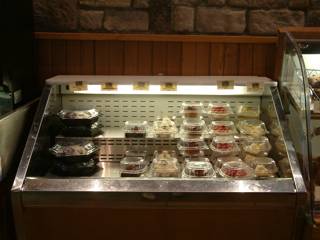 cheesecake, pies and other desserts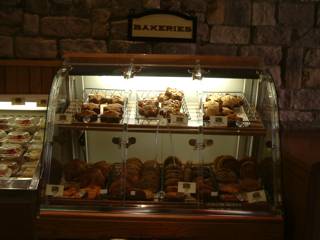 assorted muffins and other baked goods
Other assorted goodies are available as well.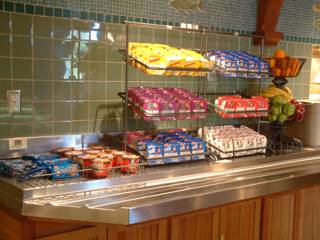 cereals and whole fruit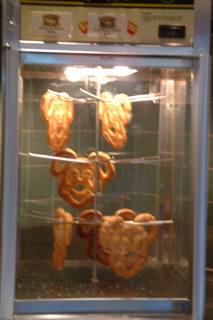 Mickey pretzels - of course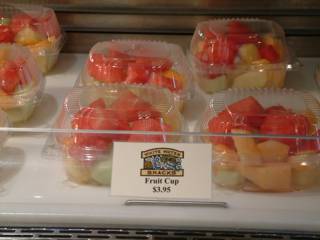 fruit cups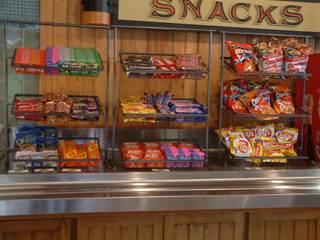 cookies, candy and chips
White Water Snacks is a nice place for an inexpensive, pleasant meal. With ample seating, there's plenty of room to relax with friends for a leisurely meal or to grab a quick snack. It's the best kept not-so-secret at the Disneyland Resort.
For the current menu offerings, please click here.
Back to DLR Restaurant Reviews.
Back to home.