"Pirates of the Caribbean: Dead Man's Chest" at the El Capitan Theatre in Hollywood - July 7, 2006
Disney's film "Pirates of the Caribbean: Dead Man's Chest" is currently showing at the El Capitan Theatre in Hollywood.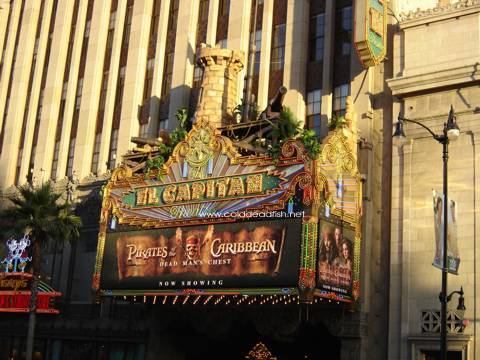 The marquee with the film's logo.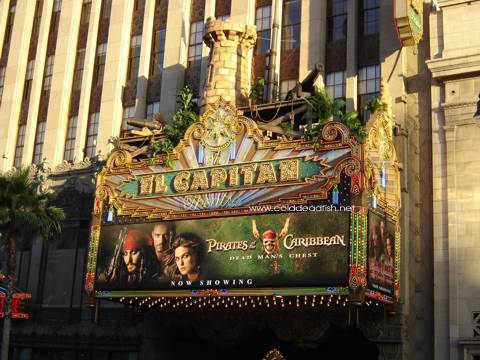 The marquee changes to show the film's stars.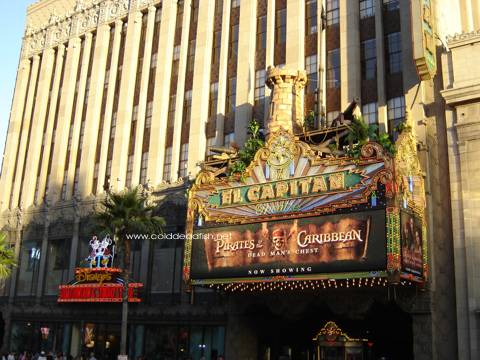 A better view of the decorations on top of the marquee
as well as the soda fountain and studio store next door.
The inside of the theatre has also had a pirate makeover.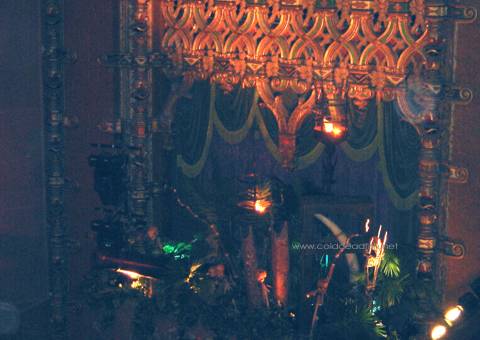 Treasures adorn the side boxes.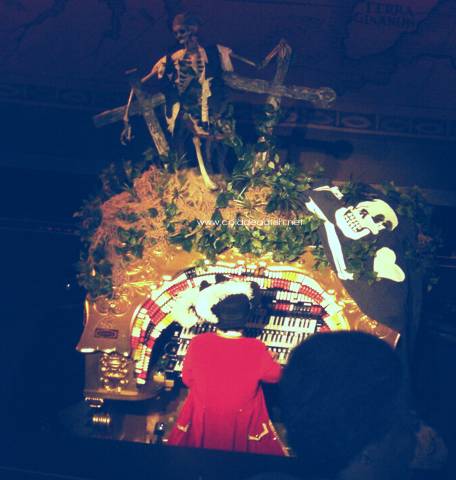 The treasured Wurlitzer descending into its pit.
Prior to each screening, there is a short stage show, which some of us actually enjoyed more than the film itself (they created all that for a temporary stage show - amazing!), but I digress. There are also props on display on all three floors.
The soda fountain next door also boasts some new menu items and a dessert tie-in to the film. I had the new chicken ranch wrap and enjoyed it very much. The flavor of the chicken and other ingredients blended in well, and I especially enjoyed the option of the fruit instead of the kettle chips. Each of us ended up ordering one of the new items, and the other two people enjoyed their dinners as well.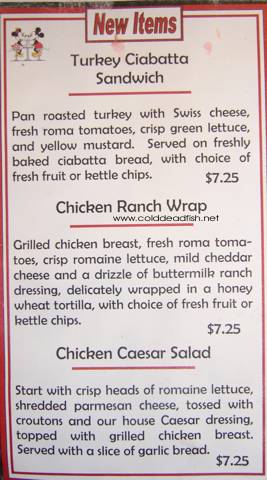 The three new menu items.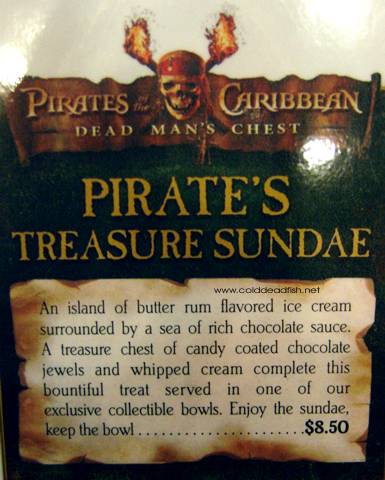 The new themed dessert.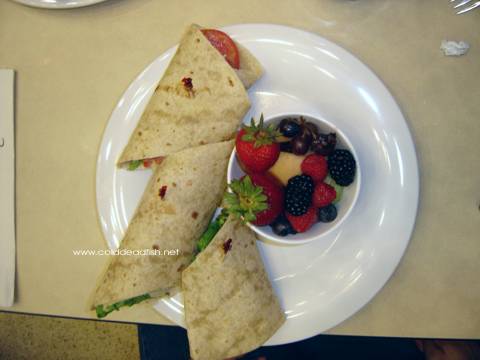 Chicken Ranch Wrap.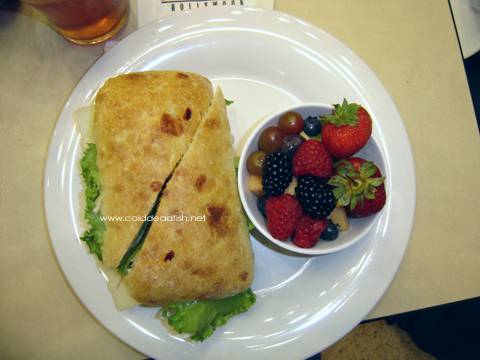 Turkey Ciabatta Sandwich.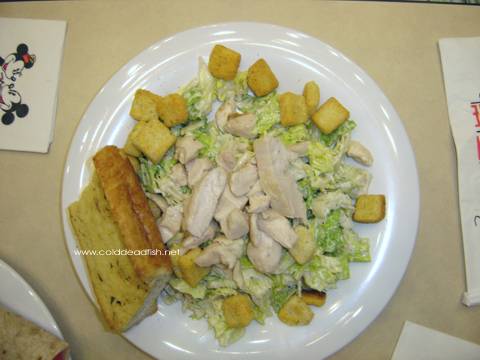 Chicken Caesar Salad.
The three of us ordered the new themed dessert to share, and we each enjoyed it. The dessert comes with a souvenir bowl that you can take home. (They give you a clean bowl wrapped in a bag.)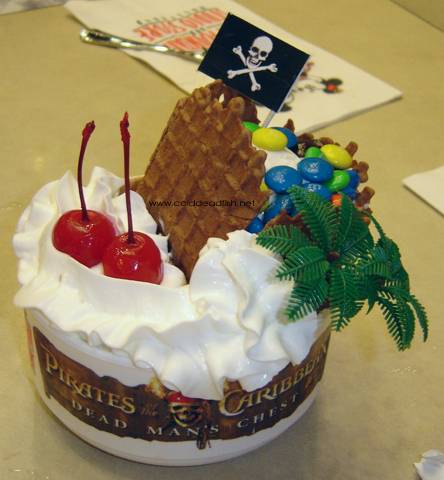 Pirate's Treasure Sundae.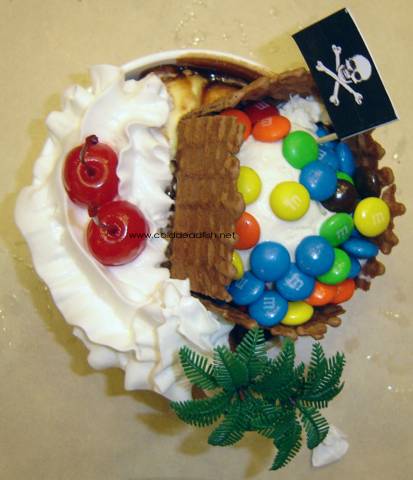 A top view of the dessert.

I really enjoy that there are entree items or desserts themed to new releases, and I'm looking forward to future visits to both the El Capitan Theatre and the Soda Fountain.

Back to Cindy's Disneyland Resort Page.

Back to home.

Last updated August 13, 2006.