Olszewski Disneyland miniatures - January 28, 2007
A number of pieces to be released this year was available for viewing at a recent NFFC show, but the two main pieces to be released at the end of March, Plaza Inn and Ariel's Grotto/Triton's Garden/Snow White's Wishing Well, as well as the Adventureland/Frontierland gateway to be released in the fall, can currently be seen at Disneyana on Disneyland's Main Street. Here are pictures of the pieces.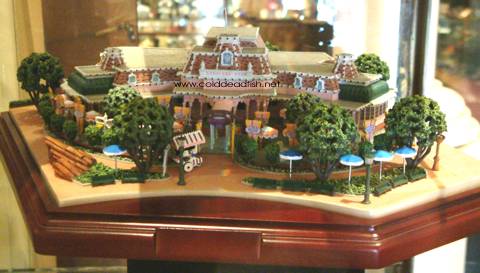 An overview of Plaza Inn.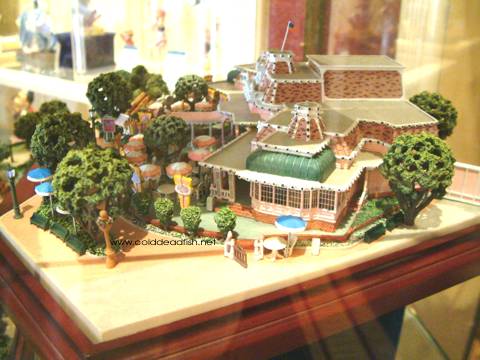 A different view of Plaza Inn
The gold post/plant hanger at the left of the picture is an interesting detail.
The corn dog cart is expected to be available as a separate accessory.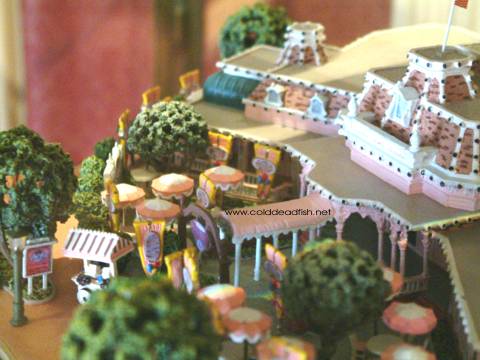 A closer look at the birthday section of Plaza Inn.
The piece includes the backdrop for the Mickey and Minnie photo op during the birthday party.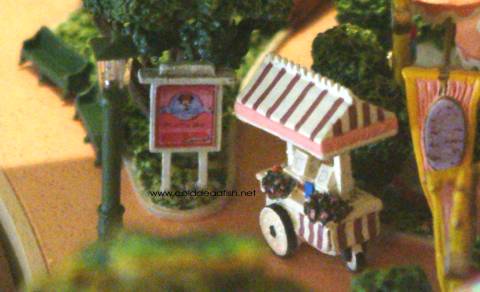 A close-up of the entrance sign and birthday cart.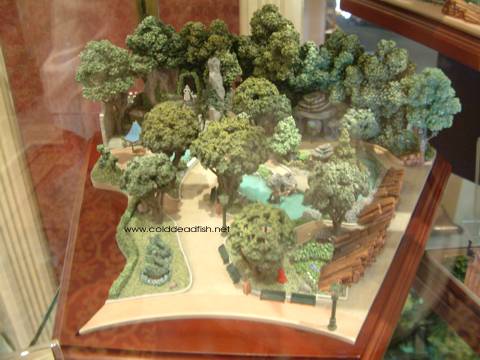 An overview of Ariel's Grotto/Triton's Garden/Snow White's Wishing Well.
The distances are much closer than they are actually at Disneyland.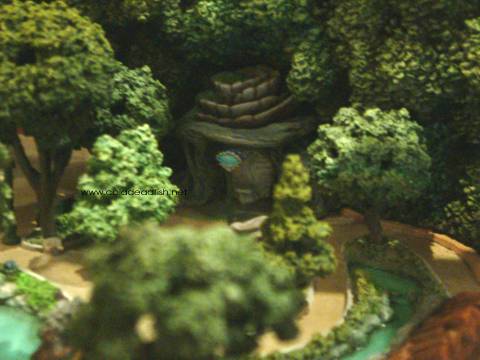 A close-up of Ariel's Grotto that shows her shell seat.
(Ariel not included.)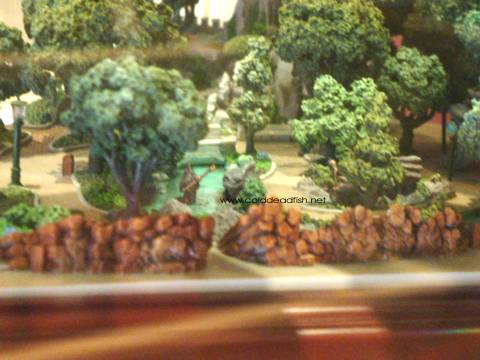 A close-up of Triton on the left and Ariel on the right.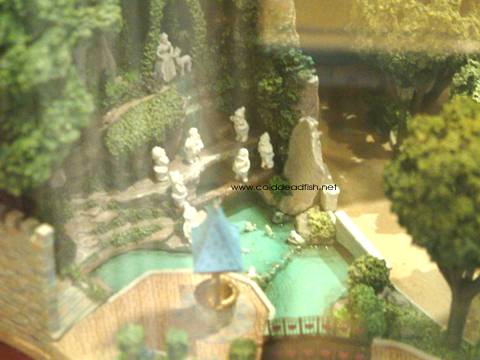 A close-up of Snow White's Wishing Well, complete with frogs and fish.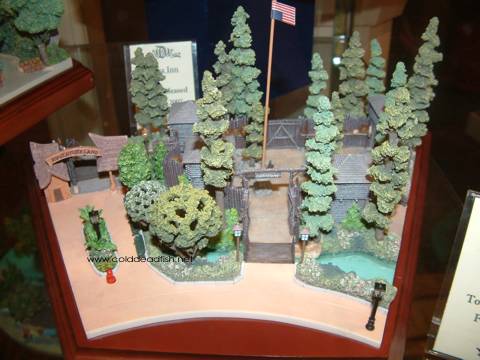 An overview of the completed Adventureland/Frontierland gateway.
Notice that the flag (which is a sticker) has been accidentally placed upside down.
Unless they really mean to indicate that the fort is in danger,
that will be presumably be corrected in the pieces that are released.
A close-up of the Adventureland gateway.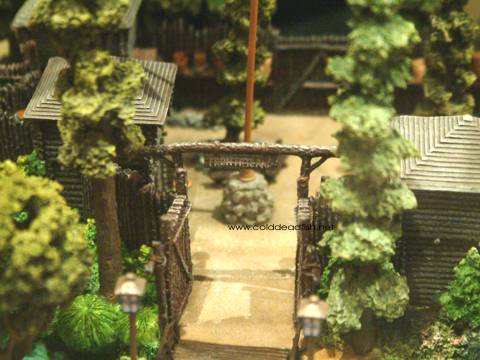 A close-up of the Frontierland gateway.
A followup to something mentioned in the previous update - the Pirates of the Caribbean event that was supposedly planned for March 18, 2007 on the 40th anniversary of the attraction appears not to be happening. With any such event less than two months away, there has been no mention from Disney at all, and if such an event was happening, details and even registration would presumably be available by now. Disney is hosting a three-day event in May of this year at Walt Disney World in celebration of the Pirates attraction but is not connected to the third Pirates movie being released this year. A recent newsletter from Olszewski Studios does indicate the release of a new line called Gallery of Light that will include "Pirates of the Caribbean" and "Cinderella" and also mentions a Mickey's Gala Premiere at El Capitan theatre piece with a limited edition of 500 and priced at $199 to be sold through DisneyShopping.com going on sale March 16, 2007. As much as I love the El Capitan theatre, I'm excited to see what the piece looks like.
Back to Olszewski Disneyland miniatures main page.
Back to home.