Olszewski Disneyland miniatures - May 10, 2011
The last event was in March, but here's a "bonus" update with some information about upcoming releases.
The next release will be the next set of floats in the Electrical Parade, due for release on Disneyland's birthday on July 17, and there will also be an online pre-sale. As previously mentioned, the cost will be $125. Olszewski Studios will also be at the Disneyana Show and Sale on Saturday, July 16, at its usual location at the Crowne Plaza in Garden Grove. The Disneyana Show and Sale is usually held on Sunday, but because Disneyland's birthday is on Sunday this year, the show was moved to Saturday so as not to conflict with any birthday activities.
The combined Pinocchio and Village Haus piece is confirmed to be released at the D23 Expo in August. The factory provided an update on the price of the piece, and it seems their initial estimate was too low. The estimated price had been $345, but for release, the piece will cost $425. There will be the customary online pre-sale opportunity, and there will be more units available through pre-sale than normal, so that those who are not planning to attend the Expo can still purchase their pieces and have them shipped to them. Through normal online pre-sale, collectors receive the "first day of release" plaque, but the piece does not come signed. In this case, in addition to receiving the plaque, all pieces purchased through the pre-sale will already be signed by Bob Olszewski.
On the Walt Disney World front, Star Wars Weekends (which run from Friday through Sunday) start on May 10, 2011 and end on June 12, 2011. Olszewski Studios will not be on hand for a signing event, but there are five different Star Wars-themed designs from Olszewski Studios launching during those weekends. The awesome Gallery of Light with Jedi Mickey and Darth Maul Donald that we showed pictures of in our last update will be $95. The Darth Vader/Stormtrooper and Donald as Han Solo in carbonite pokitpals that we had pictures of in our January 16, 2011 update will be released for $19.95 each. Two items in the new paperclip box series will be released as well, one with Darth Vader and one with R2-D2, and each will cost $36.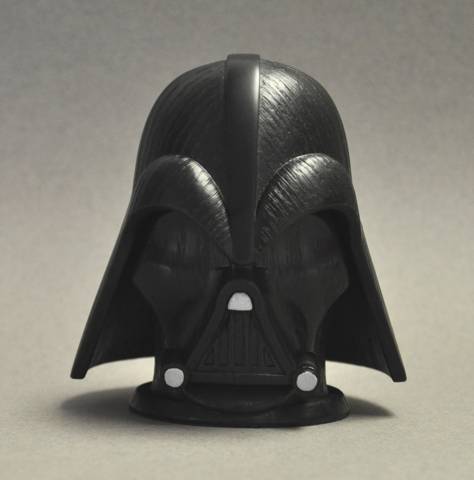 Darth Vader paperclip box.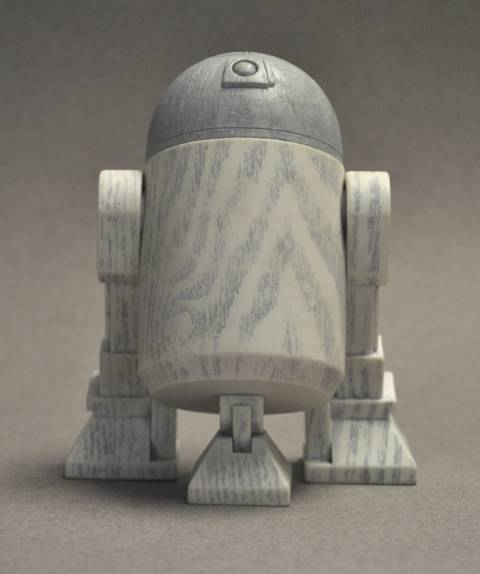 R2 paperclip box.
We are likely to be at the Disneyana Show and Sale on July 16. We will definitely be at the release on July 17 for the next set of Electrical Parade floats (and we'll be at Disneyland that day for the birthday festivities as well). If you've never been to an Olszewski release event before, this is the perfect time to come out, since you also get to celebrate Disneyland's birthday too. Hope to see you there.
Back to Olszewski Disneyland miniatures main page.
Back to home.