Olszewski Disneyland miniatures - June 18, 2005
In front of Disneyana, they again had the entire Main Street display up, with all the pieces that have been released, as well as the motorized road and the working train, and placeholders for pieces to be released.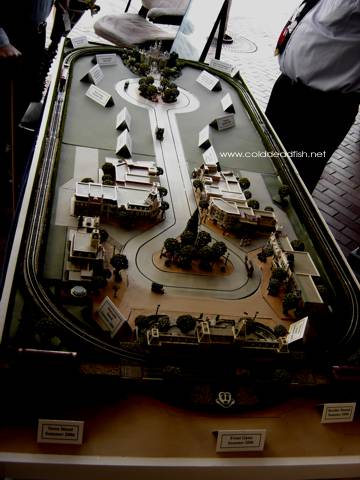 The Main Street display.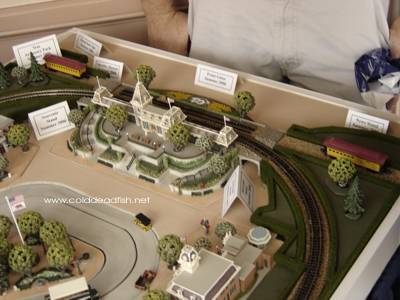 The train station and nearby buildings.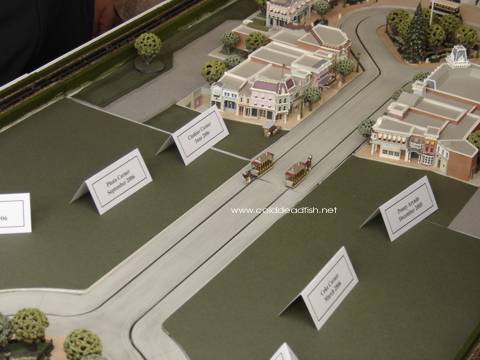 Placecards indicate where future releases will be.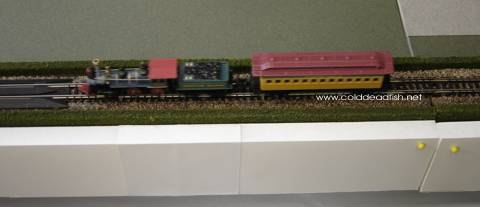 The Main Street train on the track.
While the Mad Tea Party piece has been on display for a while now, the Jungle Cruise piece was available to see. It's a gorgeous piece, the largest so far, with lots of details. The look and variety of trees is particularly impressive. Retail price is $295. Each of the four boats will have a light, and there will also be a light in the camp section. There are also various other lights on the piece.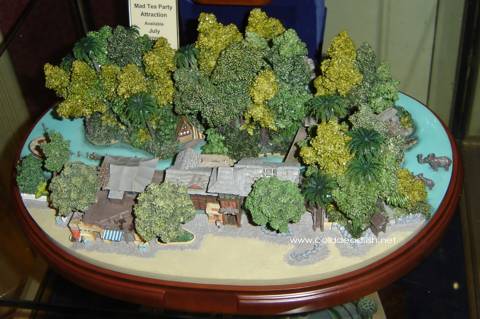 The Jungle Cruise piece.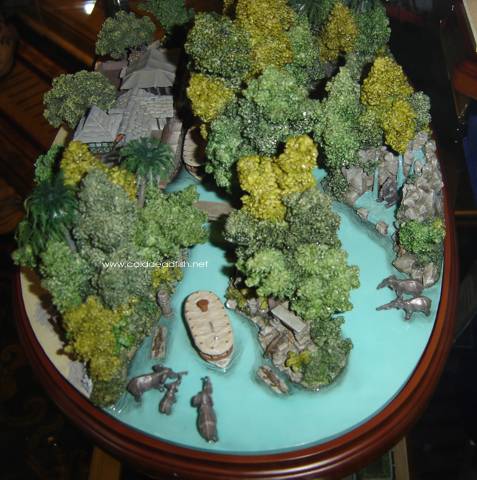 The right side view, with elephants galore.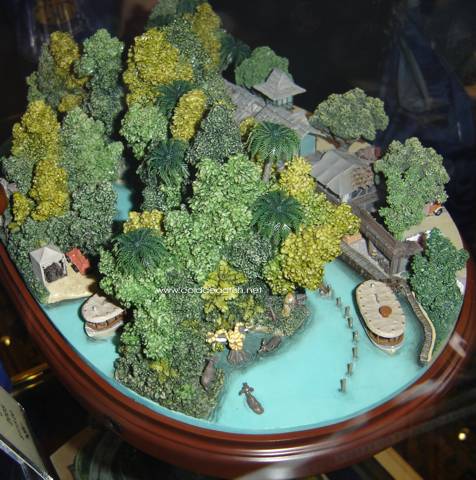 The left side view, with the camp, boa and Trader Sam.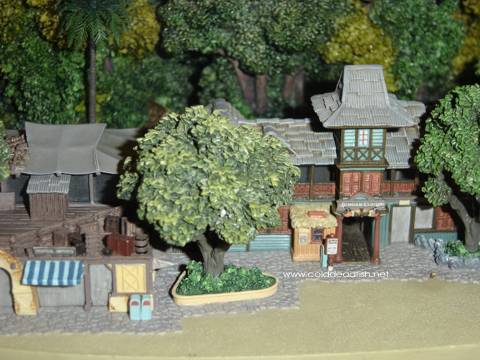 The amazingly detailed front.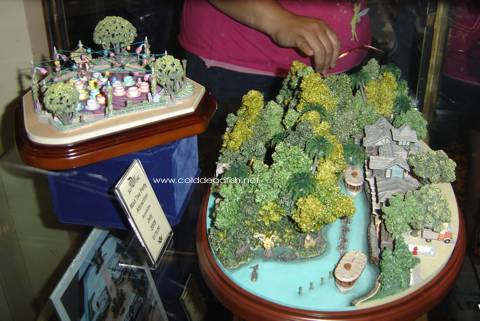 The Jungle Cruise and Mad Tea Party pieces, to show relative size comparisons.
Each of the Main Street pieces have included a plaque on the first day of release. Each of the 5 anniversary pieces (Mad Tea Party, Jungle Cruise, Mark Twain, Haunted Mansion, Astro Orbiter) will include a similar dated plaque, but instead of the Main Street logo, it will include an anniversary logo.
Back to Olszewski Disneyland miniatures main page.
Back to home.