Olszewski Disneyland miniatures - October 26, 2013
As regular readers know, we generally only do updates after release events or after the twice-yearly Disneyana show and sale, with the occasional random update when news warrants it. However, as we've received numerous inquiries for an update since the last one was published in February, we're doing this update with the information we have so far.
Starting with the events of early summer - the new Gallery of Light from Star Wars Weekends at Disney's Hollywood Studios is now also available at the Disneyland Resort. The Tiki Room paperclip box which was released as part of the 50th anniversary merchandise event in June is available at Disneyana in its new location. Once you enter the Disneyland main gate turnstiles, go through the tunnel on the right side under the train tracks. Go past the first kiosk and then on the right (where the bank used to be) is where Disneyana is now located. There is also a small section in some of the space that used to be the lobby for Great Moments with Mr. Lincoln which is now designated as the Disney Gallery.
Olszewski Studios was not represented at the Disneyana Show and Sale this past July. It is unclear whether they will be in attendance at any further Disneyana Show and Sale events.
Bob Olszewski was in attendance at the D23 Expo at the Anaheim Convention Center on August 9, 10 and 11. Bob did have scheduled times when he would be available to meet collectors and sign merchandise in the Dream Store, but we discovered that Bob was there for much longer than his designated times.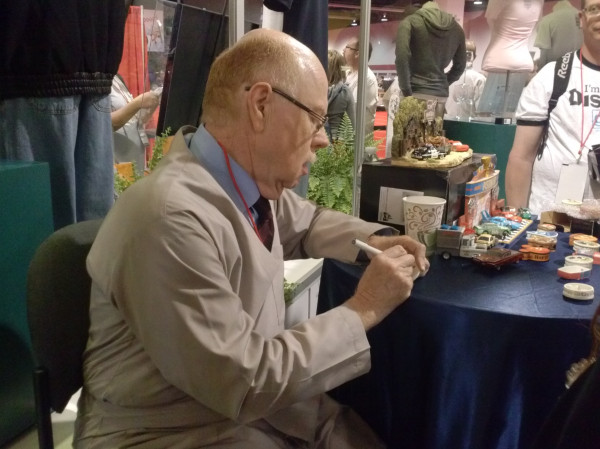 Bob Olszewski signing in the D23 Expo Dream Store on August 10, 2013.
At Bob's signing table, there was a display of the Cars Playscapes, and the items were available for purchase in the Dream Store. They are also currently available at DCA.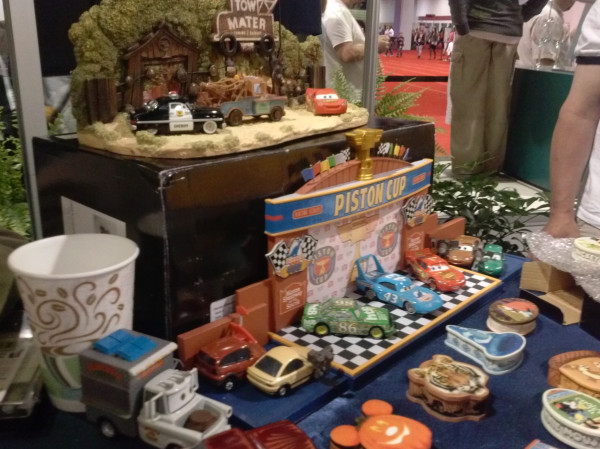 The Cars Playscapes were on display and for sale at the D23 Expo Dream Store as well as at DCA. (Cars not included.)
There were also a few new pokitpals on display, one of a Mickey pumpkin and one of a tiger for Animal Kingdom. Per a recent post on the Olszewski Studios website, both are now available for purchase.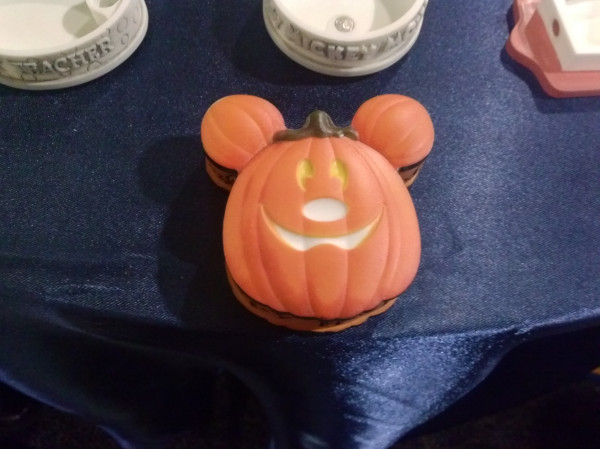 The front of the Olszewski Studios pokitpal - pumpkin Mickey.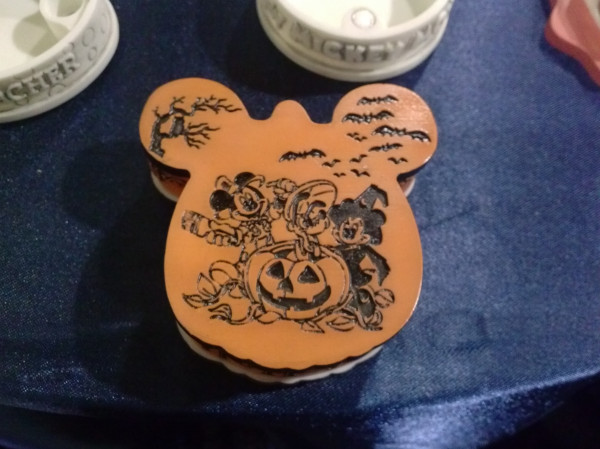 The back of the Olszewski Studios pokitpal - pumpkin Mickey.
On August 11, the last day of the D23 Expo, when the Dream Store was scheduled to close at 7pm, we saw Bob still signing for collectors at 6:40pm.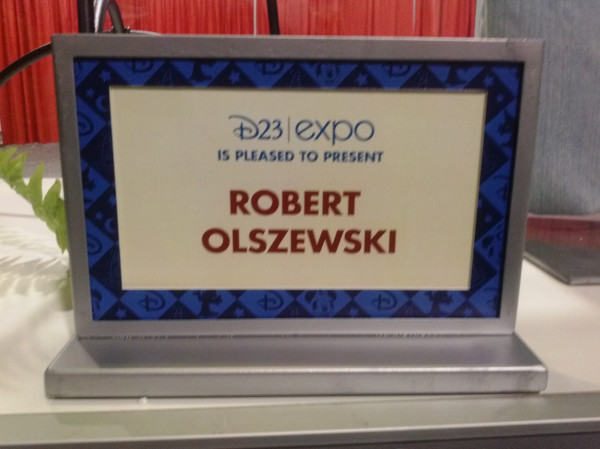 Bob Olszewski's sign for his meet-and-greet/signings at the D23 Expo Dream Store.
The major news coming out of the Expo is that Disney has now taken over all aspects of handling management, production and distribution of Olszewski Studios products as part of a new deal signed between the two parties. In conjunction with that arrangement, Olszewski Studios' former General Manager Travis is no longer with the company and has moved on to a new career. Since the new deal has been signed, the team at Disney handling Olszewski Studios has been familiarizing themselves with the various product lines, which I would expect is the reason for there having been no news recently. I would expect that the schedule of all future releases have been pushed back and will likely be rearranged as the Disney team puts together their strategy for how to move forward with Olszewski Studios products. With that in mind, however, and given Disney's penchant for not releasing much information prior to an official announced release, we are not expecting to have access to much information about upcoming release dates or development information.
Like many other collectors, we are very eagerly awaiting release information about Storybook, the Tiki Room Gallery of Light 2.0, the character/vehicle packs and the Main Street seasonal accessory pack. I also wonder what will happen with the Disneyland Main Street platform and the Disneyland Fantasyland platform and the previously-announced Magic Kingdom Main Street platform as all of those were previously sold directly by Olszewski Studios.
We will keep you updated with any new information we receive, and of course, we'll be in attendance at any future releases.
Updates with Olszewski Studios information is generally posted to my Twitter account first, so that's the quickest way to get any new information. You don't have to join Twitter to see my posts. You can click on the link and just browse through them. Also, for those who don't already know, Olszewski Studios joined Twitter in August, though nothing has been posted since the D23 Expo. You can see the Olszewski Studios Twitter account here.
Thanks for your interest and readership in the past, and we'll see you soon.
Back to Olszewski Disneyland miniatures main page.
Back to home.