Olszewski Disneyland miniatures - December 10, 2005
A release date of February 18, 2006 was set for the Mark Twain and Astro Orbiter. The tentative release window for many of the accessory packages have changed, moved from summer to fall of 2006.
In keeping with the time and the release of the Dickens carolers, the table was sprinkled with hobby snow, which made for a beautiful picture.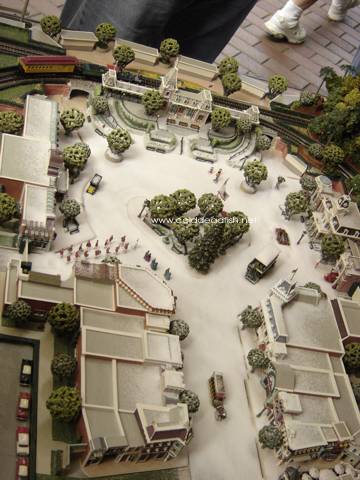 Are you dreaming of a white Christmas?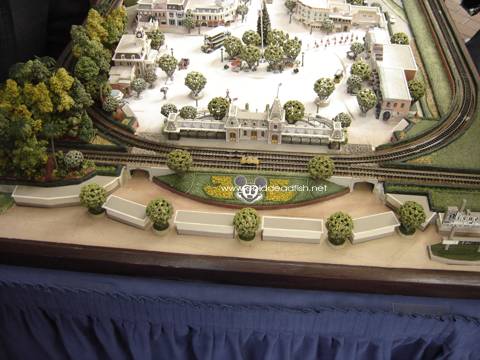 The front of a snow-covered Disneyland.
Prototypes for the tree accessory pack were on display, and the variety and detail are absolutely beautiful.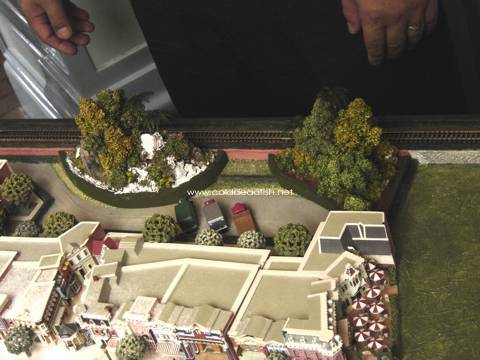 Trees.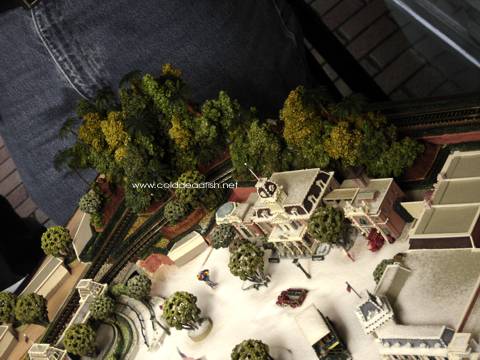 Trees.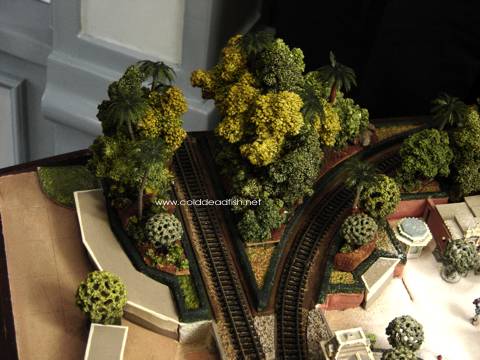 And more trees.
There was also a mockup of the Disneyland sign.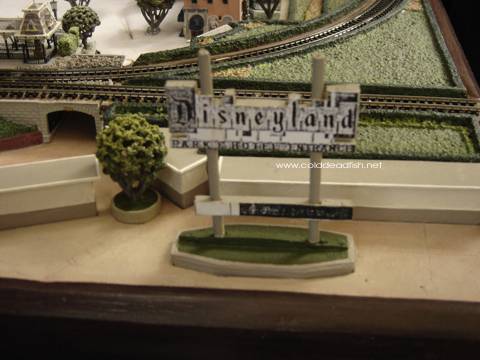 Look familiar?
There was also a rough mockup of the Peter Pan ride, which, like the Haunted Mansion and Pirates pieces, will have interchanging scenes available.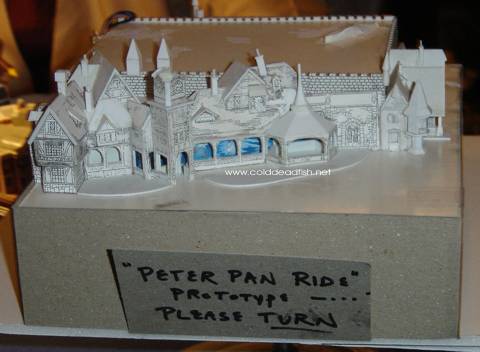 The exterior of Peter Pan.

One of the removable scenes. This one is the Neverland scene. A London scene will be available as well.
Back to Olszewski Disneyland miniatures main page.
Back to home.